---
Local SEO Marketing Foundations Strategy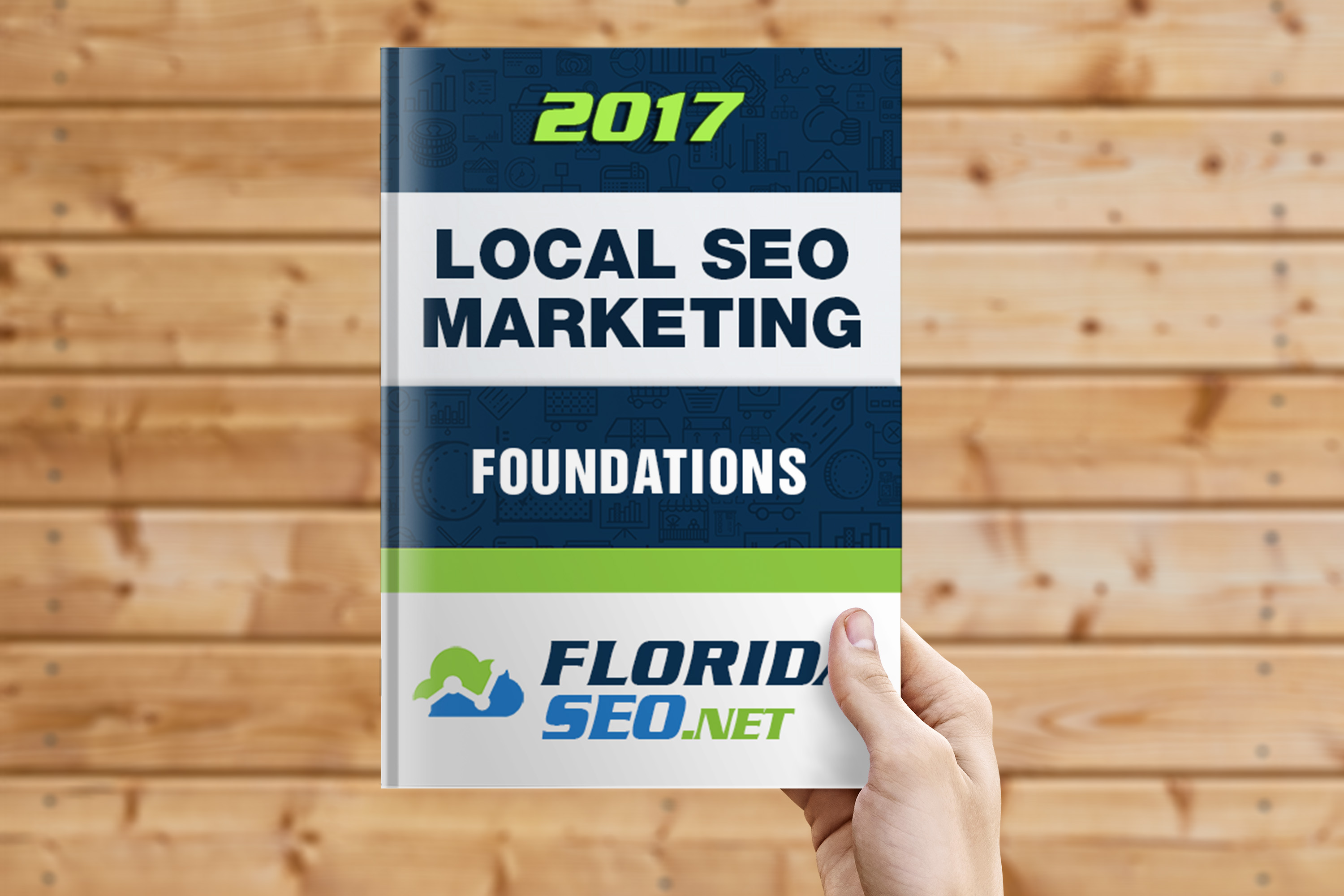 Think about the number of local visibility initiatives underpinned by establishing an accurate, consistent name, address, and phone number for every location that you operate:
Rankings in Search Results
Simply put, you can't rank in search results if you aren't present. If search engines like Google and Apple don't know about your business, how are they going to show you on keywords for which you want to rank?
Offline Conversions
Why spend millions of dollars on Product Listing Ads or other forms of AdWords — or any kind of mobile advertising — if people don't know about your physical locations, or end up visiting the wrong location when they're trying to find your store?
Reputation
How do consumers know on which "location" they should leave you a review if there are multiple (duplicate) listings floating around for that location? And if, heaven forbid, they end up visiting an incorrect location or call a phone number that's not actually for the right store, well, we know how that will turn out for your brand's reputation. Although it feels like local data should be a simple box to check, it's an inherently messy problem. Simply put, many brands don't know they even have a problem — and even the lucky few who know about its importance try to paper over it, or wish it away, with advertising or other nonessential spending. Unfortunately I've seen this mindset pervade enterprises throughout my entire 10-year career in local search. And, as Local SEO best practices became more established and more widely circulated, I thought and hoped the local data problem would begin to resolve itself.
But the paradox of the mobile wave that began in earnest in 2011-2012 is it distracted many enterprise marketers away from the fundamental elements of a good location-relevant digital marketing campaign. Mobile seems to have turned up the dial on instant gratification not only among consumers, but among marketers as well – despite an underlying sixth sense at the back of their minds that effective, organic visibility tactics require patience and hard work.
Unfortunately for brands that have gotten distracted, the importance of clean, consistent local data is amplified, not diminished, by the prevalence of mobile devices. In an increasingly Knowledge Card-driven world at both Google and Apple, your place information can be surfaced far beyond traditional search apps and appear in places like text message conversations, newspaper articles, social media posts, and more, via products like Google Now On Tap and Apple Spotlight Search. What level is your organization at within the hierarchy of local marketing needs? Where should you focus your energy? Read on to understand the where, why, and how of each section.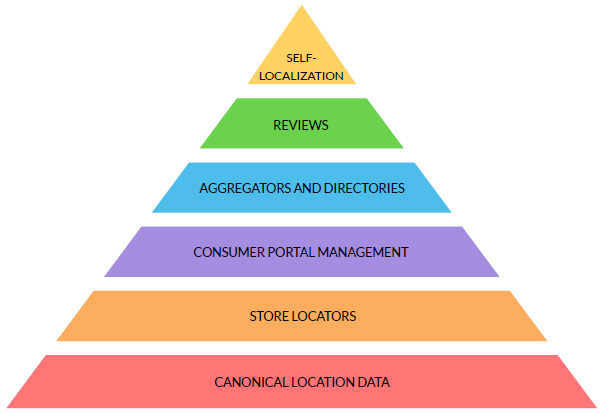 Level One: Canonical Location Data
To be honest, before I began working with enterprise clients in 2009-2010, I didn't have any sense that this level would be an issue. On face value, it seems obvious that a canonical spreadsheet of location data should exist somewhere within the enterprise, but over the last six years, I've learned it simply doesn't exist at many companies. With multiple departments from HR to finance to communications to marketing, there's often disagreement about proper public-facing phone numbers, addresses, hours, and more for each location. Getting this stuff squared away often involves many hours in Excel and plenty of internal communication headaches.
But, at the risk of stating the obvious, identifying canonical location data within your enterprise is kind of an important step. You need to make sure what you have is correct and accurate before you start marketing it! And if you can't resolve canonical location information internally, how do you expect Google and other search engines to do so? Let alone customers who are trying to visit or contact your locations… So how do you identify the authoritative information for each location? Here's how I've tackled this issue for clients in the past.
Best practices / tips for tackling:
Gather location data from as many stakeholders as you can. This might mean talking to non-marketing departments such as Finance, HR, Procurement, and more.
Choose a single set of columns for your master location spreadsheet with a standard set of headings like Store ID, Location Name, Address Line 1, etc.
Copy / transpose the information provided by these departments into the same sheet.
Highlight duplicate cell values in a spreadsheet program like Excel.
Sort the sheet first by color, and then by Store ID. The duplicate values should now fall to the bottom of the sheet, allowing you to focus your energy on the locations      at the top that are in conflict.
Email stakeholders whose information is in conflict and/or attempt to contact the manager on the ground to ask how they present themselves to customers in their local market.
Update sheet with your findings.
Level Two: Store Locator / Location Pages
Google and Bing have gotten scarily good at detecting a searcher's location, even on local searches from a desktop computer. To the point where, believe it or not, when local searchers enter your website from a search result, it will likely not be via your homepage or a product page. Instead it will be through the most relevant locally-"scented" page that Google or Bing can detect. And, if you make it hard for Google or Bing to detect this page, you're at worst not showing up for these searches at all and at best providing searchers with a poor customer experience by forcing them to navigate your website to a page that should be more discoverable.
In the case of Google specifically, a major consequence of the Pigeon algorithm update in 2014, was that brands with easily-detectable, well-indexed location pages ranked higher across more generic terms. Subsequent UI updates have meant that these brands have likely saved millions of dollars in AdWords on branded keywords, as Google directed searchers straight to their locations via OneBox results. Brands without well-indexed store locators and location pages lost search traffic, visibility, and have been forced to spend more on AdWords to make up the difference.
Each location needs a unique URL.
This structure (one location = one page) is essential for inclusion in organic results. Your location pages are likely to be seen by the search engines as the pages with the strongest local scent and have become table stakes since the last couple of algorithmic updates. They should be the hub from which all of your local visibility campaigns  extend.
Ensuring each location has a unique URL can also positively impact your pack results. Google assigns Location Prominence partly on its ability to detect authoritative pages that correspond to physical location. Unless you want Google to determine that someone else's website owns the authoritative page(s) for your location(s), make sure you're providing them on your own website!
Implement technical best-practices on these pages.
There are a few no-brainers that every location page should follow:
Name, Address, and Phone number information (NAP) should be marked-up in Schema.org.
Your brand name should appear somewhere in each Title Tag.
You should include an embedded Google Map of the location with a link to Google Maps' driving directions for that location.
Prominent review profiles should be linked from each location page as a mechanism for social proof and to help Google associate reviews from those profiles with the proper location.
Hours of operation should be included if kept current.
Nearby location pages should be cross-linked together to help with indexability and location scent.
All location pages should be discoverable via a traditional directory structure.
"Store Locator" or "Find a Store" should be a link in your primary navigation or utility navigation on every page of your website. It's fine for this page to use fancy features like in-browser location detection or ability to search by postal code, but the fancier your store locator technically, the less likely it is that a search engine like Google will be able to crawl it.So it's essential to provide an alternative, hard-coded path for each of your location pages (often broken down by state and/or metro area, for brands with thousands of locations) that the search engines, and humans with older browsers, can navigate.
Publish your locations via a KML file and include the address of this file in your regular XML sitemap.
KML is the original programming language upon which Google Maps was built; a KML file is a basic list of all physical locations that you operate, coded in this format. While this file doesn't necessarily help your locations rank better, it can help with discoverability for particularly large brands.
Use an A/B testing.
Ultimately, as the primary entry points to your website for local searchers, your location pages should be set up to convert prospective customers. Large brands have a big advantage over smaller businesses here, as they can test the effectiveness of multiple location page components across a much broader range of traffic than a typical small business. Use this traffic to your advantage and hone the design and messaging of these pages for maximum effectiveness.
Be careful when you upgrade or transition your store locator.
Chances are, your former/current store locator has built some equity with Google and Bing over the years. So when you transition or upgrade, make sure proper 301 redirects are in place. We recommend working with a trusted vendor like GPO or Balihoo to ensure you're following all best-practices. Only after you've checked each of the boxes above should you start thinking about a fancier user experience that includes things like location detection, saving stores, integrating social media profiles, etc. The opportunity cost in search visibility from not following the best practices above is tremendous.
Enterprise Rent-a-Car has one of the best store locators for Local SEO. It includes user-friendly design features like search, maps, and an easy booking interface but also a traditional directory structure and cross-linked location pages within metro areas. If you're looking for a model for a homegrown store locator, or to show an external vendor, you could do a lot worse than following Enterprise Rent-a-Car for enterprise  Local SEO.
Level Three: Major Consumer Portal Management
Despite the fragmentation of local search, there are a few key players that are overwhelmingly used by consumers when they're looking for brick-and-mortar business locations. You'll want to manage your information actively on on these primary consumer platforms: Google, Facebook, and Apple, and possibly Yelp, depending on your industry. Not all listing attributes are created equal, though. Let's take a look at the most important ones:
Categories
Best practices for category management vary by platform. One consistent recommendation, though, is to place yourself in the category or categories that are most relevant to your business. How many you select depends on the number of products or services you offer and how granular the individual category choices get.
URL
This might seem like a self-explanatory field, but in some instances it is labeled "Homepage," which might suggest that you actually do submit your homepage for every location you operate. Generally, it's better to enter the most specific page on your website corresponding to each location you operate. If you set up your store locator properly in Level Two, you'll be just fine here!
Hours of Operation
Hours are frequently one of the most sought-after pieces of information by consumers, so don't overlook them. In addition, hours may be used by Google and other platforms in the future as a ranking factor in terms of online displaying locations that are open for business at the time that a given search is performed.
Photos
Put your best foot forward with good photos. I expect these photos to display ever more frequently in-app, on wearable devices, and as thumbnails in cross-platform searches as mobile interfaces evolve. Managing your listings directly on these portals often unlocks additional benefits, such as greater access to account-specific traffic and impression data, notifications of new reviews and comments left by customers, and the ability to respond to reviews and comments.
Level Four: Aggregators and Prominent Directories
To reiterate, the first-party business portals operated by major search engines and mapping portals like Google, Facebook, and Apple are just one (very important) source of location data that populates business listings on these platforms. They also rely heavily on data provided by companies known as "aggregators." You may never have heard of these companies; they're not consumer-facing brands. There's really only one global data aggregator: Factual. The others differ based on the specific country your locations are in. In the U.S., the other three primary data aggregators are Infogroup, Neustar Localeze, and Acxiom. In the U.K., the primary data aggregators are Central Index and Thomson Local.
How do the aggregators work, and why do consumer search platforms trust their data? Many data aggregators have been around since the heyday of the printed yellow pages. These companies got their hands on a copy of every yellow pages directory printed in every market in the country and set their employees or contractors to the task of keying in every business listed in every directory. They repeated this process year after year, updating information for businesses that had changed, adding new businesses that had opened, and removing businesses that no longer appeared in these print directories. In many cases they would call or visit these businesses to confirm the accuracy of this information.
As the world has gone digital, a number of data aggregators today also employ scraping techniques, pulling data from all kinds of trustworthy sources like membership rosters of bar associations, government entities, and licensing boards. The aggregators still place a premium on verifying the data for businesses in their index either through human interactions or automated algorithmic means. After compiling these databases, these companies license data (and subsequent updates) to the major consumer portals. They remain the only sources for near-comprehensive business data across all business categories and all local markets.
The aggregators also syndicate their information to virtually every local directory and locally-relevant app on the planet. In turn, this information is scraped by Google and Bing and compiled into their own algorithms. So the aggregators are a bit of a double-edged sword: correct information at the aggregators virtually ensures correct information on primary consumer portals; incorrect information can be magnified hundreds of time as it is syndicated across the local ecosystem. And, not correcting or closing duplicate locations at their source means they're likely to continue popping up in the future.
Beyond just discoverability, consistent location information on authoritative websites is important for local rankings at Google and Bing. The algorithms of these mapping products rely heavily on a location's name, address, and phone number (NAP) data. Because a small minority of businesses had websites in the early days of these products (a large number of small businesses still do not!), it was impossible for these businesses to earn links — there was, and still is for many, nothing to link to. These NAP appearances, known in the Local SEO industry as citations, became the local equivalent of a link — one of the few ways for the search engines to assess the authority of a location in the absence of links.
To this day, consistent citations on authoritative websites are one of the only scalable ways for enterprise brands to increase their rankings in local pack and map results. The problem is, it's incredibly time-consuming and expensive to manage dozens of logins across hundreds or thousands of locations. Getting this information consistent usually requires working with a vendor at the enterprise level. The good news is, while the quantity of citations used to be a major ranking signal, this has largely been replaced by quality and authority of the citation source as search engine algorithms have become far more sophisticated. Many second- and third-tier local search directories have been hard-hit by Panda and Penguin algorithms and are at risk of fading into irrelevance.
Best practices for location data management
Frankly, use Moz Local. Ensuring clean location data at the sites most influential for prominent consumer portals is our product's raison d'etre. Leverage the millions of dollars we've invested in technology and reporting capabilities to solve your data problems efficiently, prevent future headaches, and let yourself focus on higher levels of the hierarchy. In terms of sites beyond the aggregators, think about the sites that YOU use. Your locations should probably be listed there. Examples would be vertical directories like TripAdvisor in the travel industry and CalculateMe in insurance. Review the opinions of independent experts (Whitespark, BrightLocal) to validate your decisions, as well as independent third-party data from companies like Alexa and SimilarWeb to identify the top sites that actually get traffic.
Level Five: Reviews
Customer reviews are a critical piece, perhaps THE critical piece, of the "consideration" phase of the local purchase funnel. According to a recent consumer survey by BrightLocal, star ratings are the #1 factor used by consumers to judge a business, and 80% of consumers trust reviews as much as personal recommendations. There's also plenty of anecdotal and empirical evidence to suggest that reviews impact rankings in at least two major ways: Businesses with review counts exceeding a certain market- and industry-dependent threshold consistently rank higher than the majority of businesses below that threshold; and the keywords consumers use in their reviews often influence which businesses show up for those keywords.
Our suggestions for making the most of customer reviews:
Monitor your listings for new reviews, and respond as quickly as possible to negative feedback. Most of us enjoy receiving positive feedback, but it's especially important to be alerted by negative reviews left by dissatisfied customers. Responding to these reviews in a timely manner can sometimes change the reviewer's mind about his or her experience. But, keep in mind that your primary audience for these review responses should be prospective customers who come across your comments when considering a future purchase. A calm, compassionate response that owns up to the reviewer's perceived problem is more likely to win you future customers than one that blames or belittles the reviewer.
Implement a review solicitation program.
As our friend Mike Blumenthal likes to say, "There are two kinds of businesses: businesses with a bad review, and businesses that will get a bad review." Don't wait to get a bad review before you start reaching out to happy customers as part of a reputation management program. Put a proactive customer feedback system in place to fix customer service issues before they make it out onto social media, and to make sure that reviews from happy customers paint the unhappy ones as outliers.
Strong review profiles can greatly enhance the appearance of your listings. They can also improve the frequency and breadth of keywords on which they appear, and convert more of the customers who see these profiles. Analyze your reviews on a regular basis. Once you start analyzing reviews across your complete portfolio of locations, you'll gain insight into which locations are performing well and which need help, and where certain managers or employees may need training on how to improve their customer service. Locations with weak review profiles might also need a little extra help from other marketing efforts to prevent them from underachieving in overall digital customer acquisition.
Level Six: Self-Localization
Only now, once you've established a clean data presence for each of your locations and given consumers a set of canonical listings to leave reviews on, should you move on to more advanced forms of local marketing. And unfortunately, as with self-actualization, there's no prescription for this phase of your local marketing journey. Unlike the previous five levels, the techniques used to achieve this one will vary dramatically by brand. Many of them can be prohibitively expensive or hard to scale, and almost all will yield lower ROI than do the five more fundamental levels. Nonetheless, let's take a look at a few of your options:
Content Marketing
One of the dirty little secrets of local search is that Google will often rank locations from large brands regardless of whether there's any real content on their location pages (take another look at that Enterprise Rent-a-Car example from Level Two). Ranking is much more about domain authority and fundamental Local SEO than it is about content. That said, local content marketing is great for conversion and for building loyalty among your existing customer base. If you're looking for inspiration, check out brands like REI and Whole Foods for great examples of local content.
Social Media
The conversion rates from organic social media continue to be low. But as long as your expectations are properly set for social media as both loyalty and customer service tactics, as opposed to depending on social media for new customer acquisition, a number of brands are using social media effectively at the local level. And there are social media activities that can increase your local visibility. Check-ins and content shares on Facebook are absolutely effective in building your word of mouth. And, as Facebook continues to evolve in local search, it's likely these activities will increase your rankings on Facebook for customers using the company's nascent search product.
Paid Media
With the tremendous demographic and geographic targeting capabilities of the Facebook ad platform and Google Display Network, the ROI on paid local media is as good as it's ever been. And, with each introduction of hybrid Google location-ad products (like the Hotel Finder and Home Service Ads), it's clear that not only is there more paid local inventory than ever before, but the lines between organic and paid search are blurring. It's certainly an area we are watching closely; look for future releases in our Local Insights product to support your efforts here. Of course, there are many other localized marketing tactics and implementations, such as CRM integrations, beacon deployment, point-of-sale analytics, and more. While the these tactics hold a lot of potential, only brands that have squared away their fundamental needs first will experience true self-localization.
Recommended Posts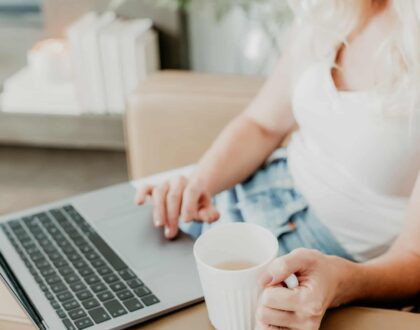 August 4, 2021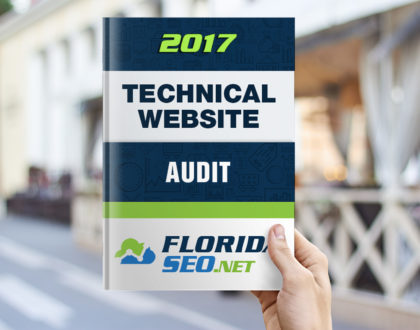 August 23, 2017
May 23, 2017